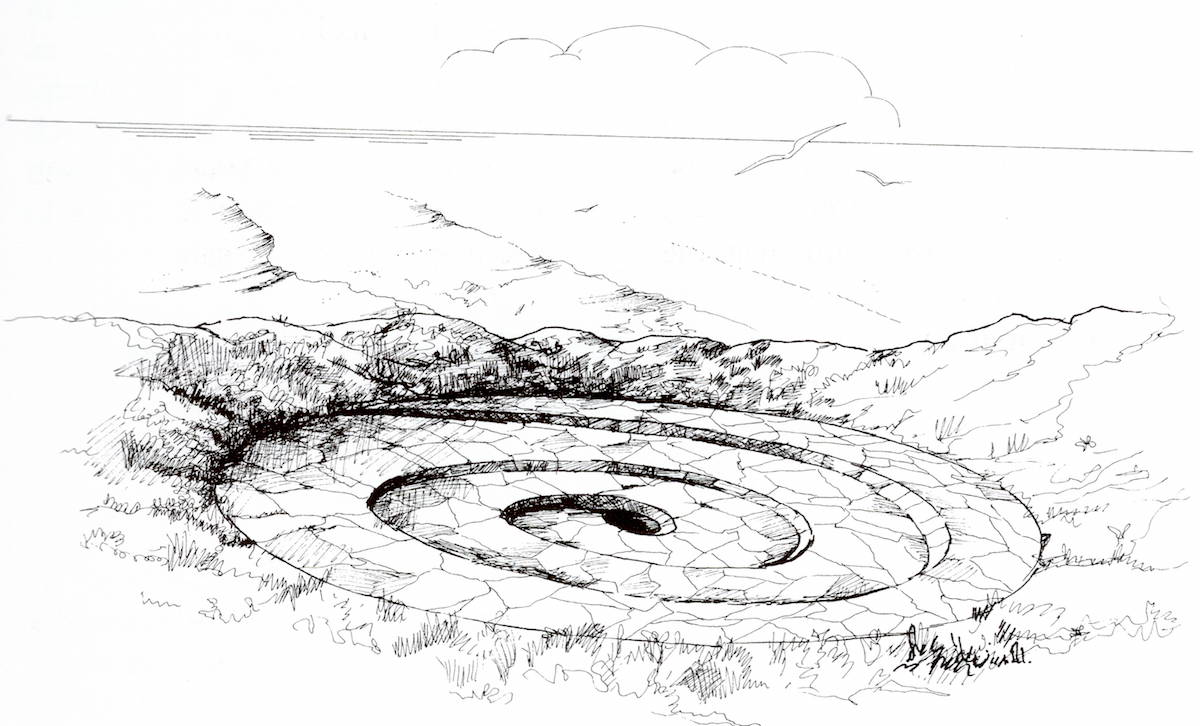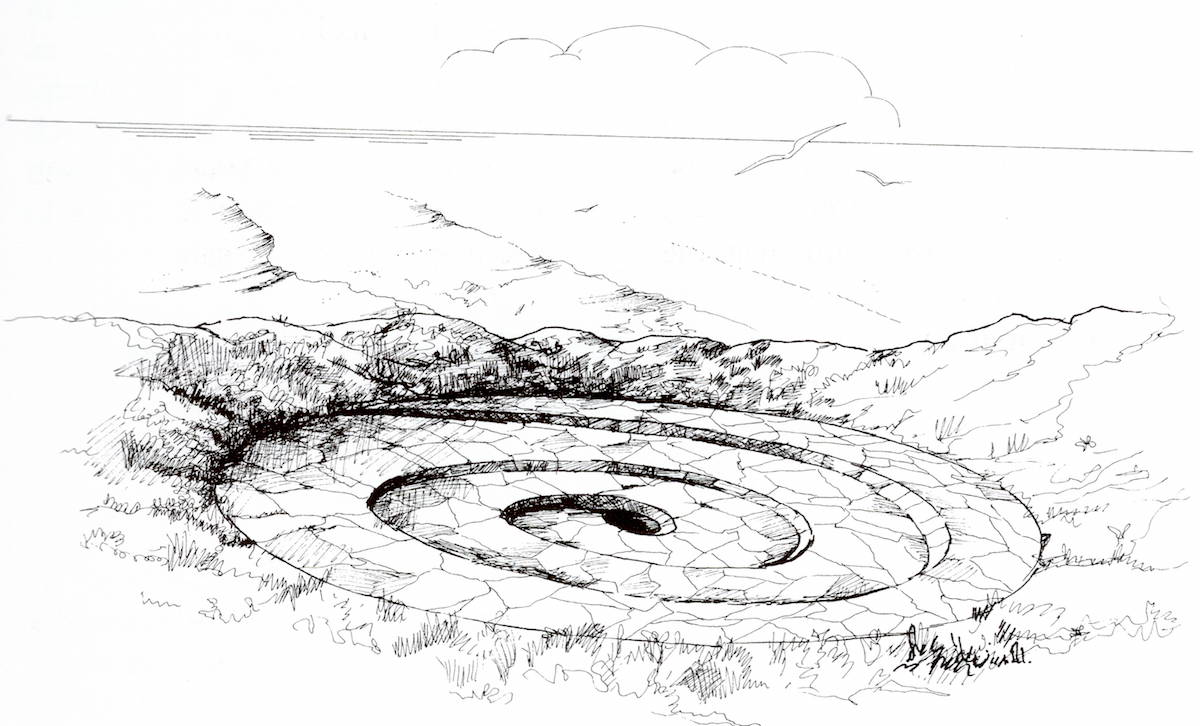 Artwork
The sculpture uses a theme common to Yagi's work, that of the 'nawa' or DNA rope. Echo of Nawascape consists of a group of earthwork mounds, appearing like fallen rope, with a central space, paved in Lacken sandstone. The theme, which recalls the DNA helix, represents the continuity of life on earth, sea and sky and the location of the work on the edge of sea and shore draws attention to water, as the origin of life, in this complex relationship.
ARTIST - MARIYO YAGI
Coming from Japan Mariyo has built many installations all over the world. A recurring theme in her work is the image of rope, which she uses as a symbol of continuity. Mariyo Yagi sculpts space, using environmental projects and public performance as her medium. Her designs include exquisite gardens and landscapes, major parks and monumental earthworks. Her breadth of construction experience is so significant that she is the first sculptor in Japan to become a legally licensed engineer. Besides founding the construction company that produced many of her projects, she is also a painter, performer and poet, as well as lighting and sound designer.
STATUS
The work is in need of restoration and is currently under review.
LOCATION:
Take the Ballycastle road out of Killala and turn right at Palmerstown Bridge. Turn right at the third crossroads and on past the Kerryman Inn to Kilcummin Pier. Past Kilcummin Pier and St. Cummin's Well, turn right and then left up the hill and continue straight down to Lacken Bay. At the end of the road on the right is the Echo of Nawascape.
latitude: 54.280501
longitude: -9.226558