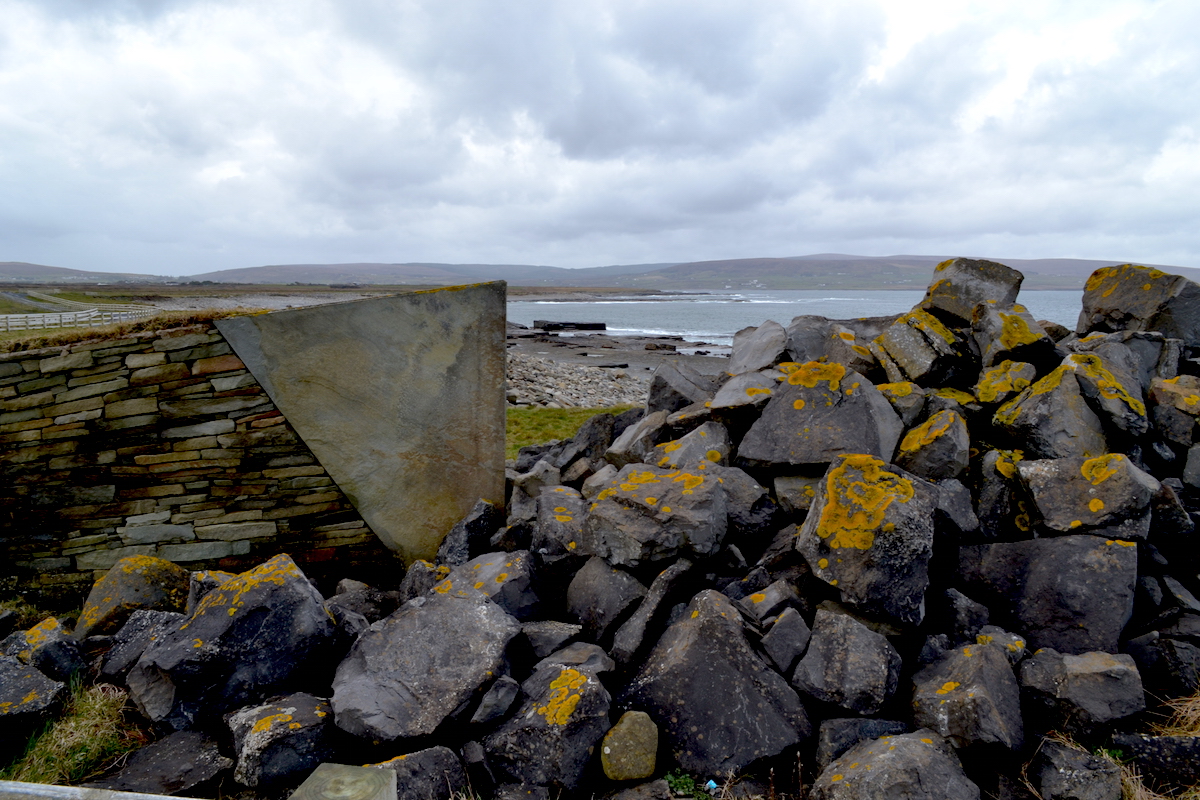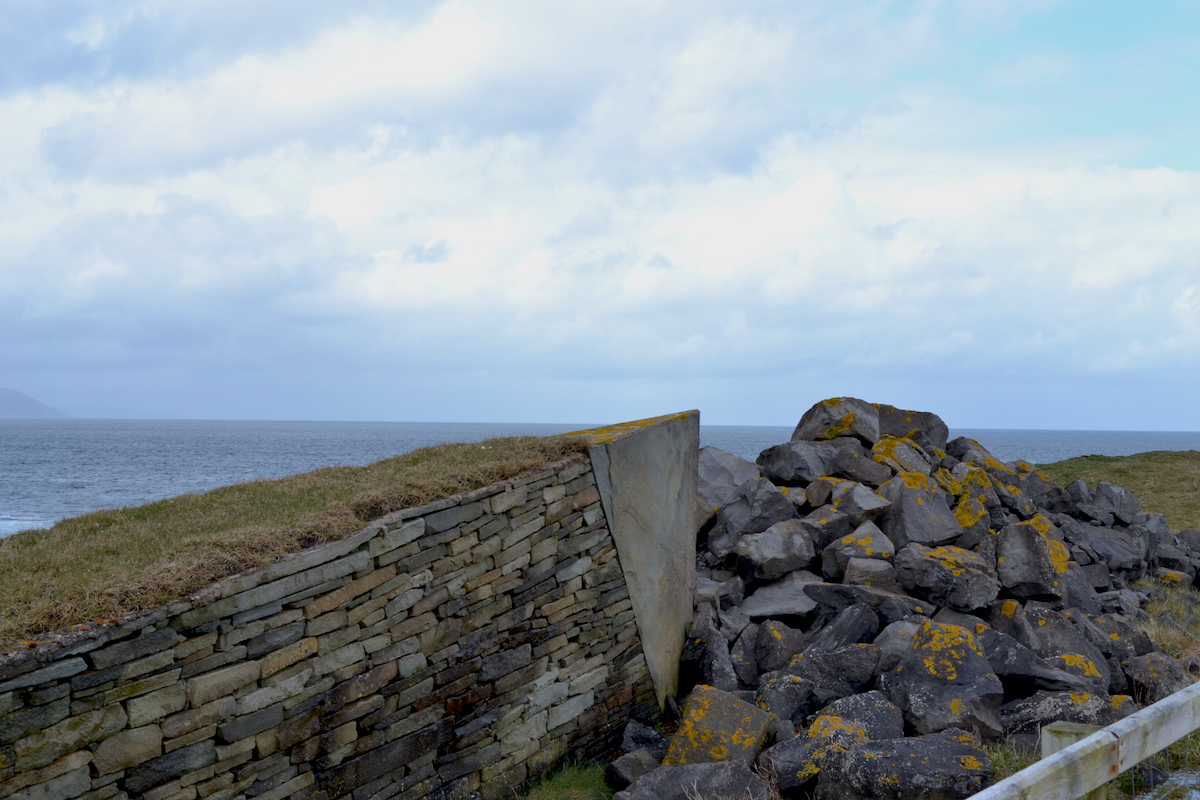 This is a place where strong elements - sea, storm, land, give continuous battle to man and to each other. The 30 m long sculpture gives form to a frozen moment in an on-going struggle between two forces of a different nature.
ARTWORK
Rind was moved by the force and spectacle of the site at Downpatrick Head. Here the wind and sea continually crash into the headland, forming and re-forming its surface in a never ending battle. The sculpture is made of Lacken sandstone and local uncut limestone, symbolising two very different forces, one pure, clean-cutman-made, the other a vast pile of organic uncut stone, attempting to surround it '...a cutting versus a throttling force – no one knows which will win or how long the struggle will endure...'
ARTIST - Fritze Rind
Fritze Rind, a native of Denmark, she is well known for her innovative work using new and industrial materials as well as traditional materials such as stone, earth and metal. Fritze has engaged in many public art projects in Denmark, and US. Fritse'ssculpture Battling Forces, reflects the harsh elements battling the exposed coastline.
STATUS
Good Condition.
LOCATION:
Take the Downpatrick Head Road out of Ballycastle past Tom Langan Park. Follow the signpost to Downpatrick Head until you almost reach the car park. The site is on the sea-side of the road.
latitude: 54.321842
longitude: -9.344341
The work is detailed as a Geocache site: link >>