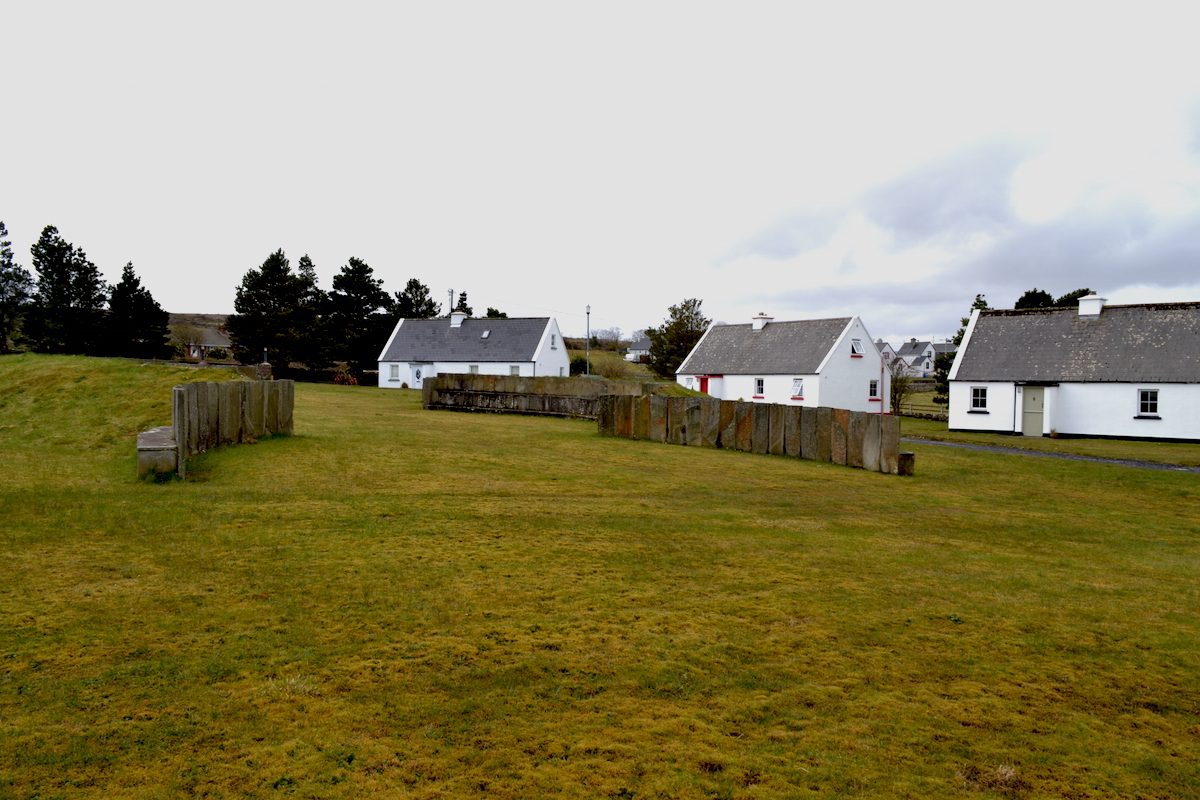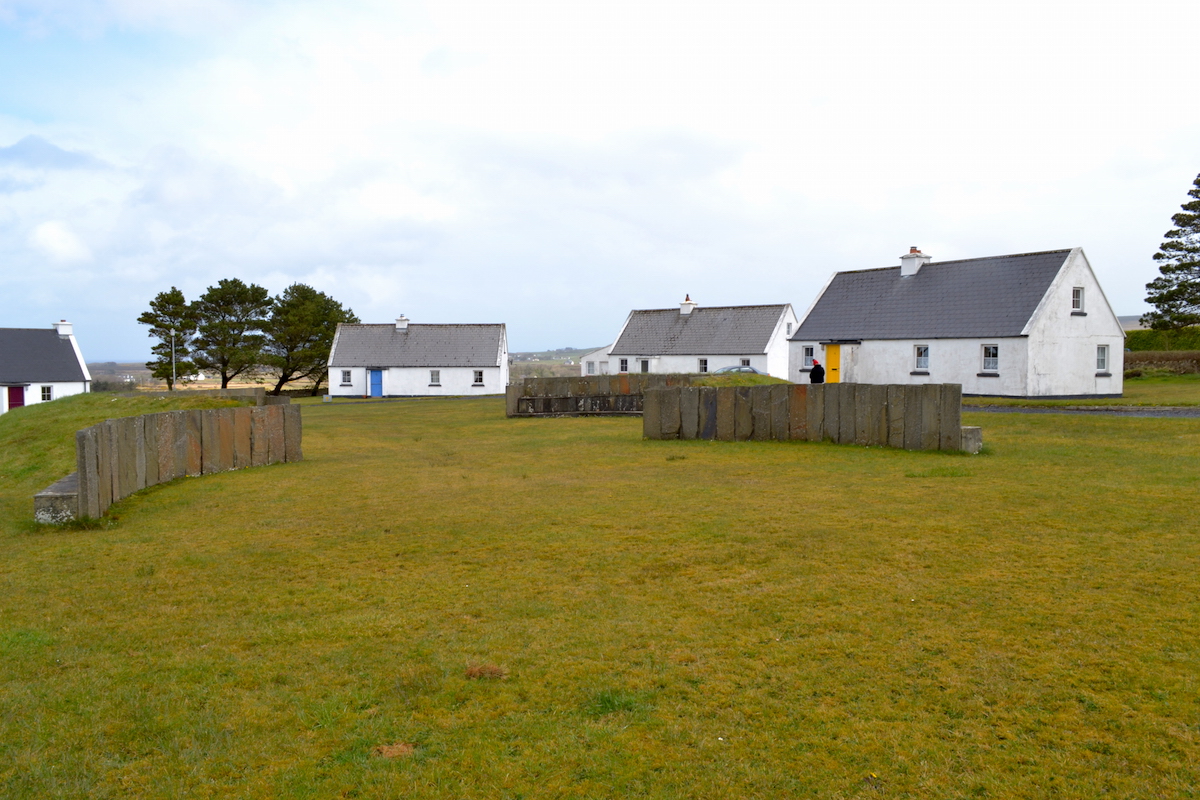 An open circular enclosure of stone: incorporating seating in its inner circumference, with an earthen embankment falling behind, inspired by the Megalithic monuments.
ARTWORK
The sculpture is located at Ballycastle Holiday Cotages, in a green area surrounded by houses. It is close to the megalithic court cairn at Ballyglass. The sculpture acts as a meeting place. The grassy mound structure encloses a central courtyard, flanked by two smaller enclosures, all lined with vertical Lacken sandstone flags.
ARTIST - TONY MURPHY
Tony Murphy is a native of Co Mayo. Born in Ballina, he was awarded NCCA student of the year in 1988 and has since completed his masters in sculpture at NCAD, where he now lectures.
STATUS
Good Condition.
LOCATION:
The open space in front of Ballycastle Cottages just outside Ballycastle town on the Killala road.
latitude: 54.277808
longitude: -9.361285